Metrowest's Commercial
Real Estate Specialists
HAPPY HOLIDAYS !
Our services include traditional sales and leasing of office, retail, commercial, industrial, multi-family & investment property throughout the Metrowest Boston market.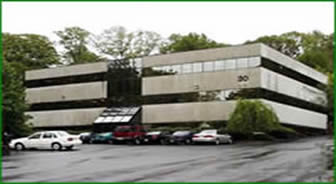 As the recognized leader in the Metrowest market, with more listings & signs in Metrowest than other area commercial offices, our inventory of property is constantly changing. Whether you are a Buyer or Seller, Landlord or Tenant, please call the Brokers of Metrowest Commercial Real Estate. We are the experts with over 120 years of combined marketing experience.
Contact us at :
508 - 370 - 0003 office
508 - 303 - 0030 fax
30 Turnpike Road, Unit 10, Southborough, MA 01772
Exclusive representation with no up front fee

Sales and Leasing brokerage

1031 Tax deferred exchange

Fast track online auction

Fee consulting




SERVICES:

Sales and leasing of commercial, industrial, retail, office & investment properties & land as well as tax deferred 1031 exchanges. Office manager, Tania Danushevsky, speaks fluent Russian &

Hebrew

and is a licensed salesperson with residential & commercial sales expertise.
WE ARE BUSY! MWCRE is hiring self-motivated Real Estate Agents & Brokers.




Join our Team of Full Time Commercial Brokers.




Call Eric Brosler for a confidential interview today.
EXCLUSIVE REPRESENTATION ASSIGNMENTS :
MEDICAL SPACE FOR WELL-ESTABLISHED DENTAL GROUP WITH 10 LOCATIONS, NATICK OR FRAMINGHAM - LEASE OR BUY - 3,500 - 6,500 S.F. MARLENE ARON
DAYCARE LOCATION IN ASHLAND, SOUTHBORO OR HOLLISTON 3,500 - 8,500 S.F. FOR LEASE MARLENE ARON
SOLAR COMPANY - ROOF TOP AND GROUND LOCATIONS ALL EVERSOUCE TERRITORIES BUY/LEASE - TRISH O'NEIL
5,000 - 15,000 INDUSTIAL BUILDING FOR PURCHASE - SERVPRO FRANCHISE MARLENE ARON
RECENT TRANSACTIONS:
Framingham 10-31-16 - 250 Franklin St., has been sold for $625,000. This 2 story office building had a new full 2nd floor addition. It was marketed as a potential 4 family unit and sold for conversion after the ZBA approved the new use. Marlene was the listing broker and represented the Seller.

Natick 10-14-16 - 83 Oak St, a 720 s.f. freestanding building has been sold to Vanjo LLC for office use. Marlene was the sole broker and represented the Sellers. Rt. 9 visibility added value to this site. The selling price was $250,000.

Natick 10-14-16 - 5,500 s.f. has been lease at 120R Worcester St., Rt. 9 for by Artistic Tile. Keith Shapiro of Realty Executives represented the Lessee. Marlene has represented the Lessor for over 15 years

.
Framingham 9-29-16

- 1071 Worcester Rd, Unit 3B, a 2,185 s.f. an office condominium was sold today for

$225,000

.

. Marlene Aron represented the Lessor and Michael Quinn of Realty Associates represented the buyer who will occupy the unit for her dental practice.

Framingham -9 -29-16- Marlene Aron representing the Lessor, Stonegate Industrial Park has leased 23,991 s.f. Rick Kaplan of REMAX Commercial represented the Lessee.

Norwell - 9-1-16 Trish O'Neil has leased space to Alternatives ABA at 45 Washington St. The bldg is now 100% occupied

Framingham - 8-8-16 Trish O'Neil has leased medical space at 223 Walnut Street to Dr. Stuart Neivert. The bldg is now 100% occupied.

Ashland - 8-7-2016 200 Butterfield Dr., Unit B-1 has been leased by U.S. Real Foods as its warehouse/distribution center. Marlene Aron represented the Lessor.

Northboro - 8-2-16

Laudy Soifer has sold 1,300 s.f. industrial bay in Northboro Industrial Park off Rt. 9. Selling price was

$180,000

. One last unit is available for sale at

$174,900

.

Ashland - 8-1-16 Laudy Soifer has leased a 1,200 s.f. newly constructed bay. (2) 1,200 sf units available now.

Marlboro - 7-27-16

Eric Brosler has sold Office Condo Suite located on Rt. 20. The selling price was

$145,000

.

Ashland - 7-27-16

Representing the Buyer, Eric Brosler has sold a Day Care Center. The selling price was

$2,475,000.

Framingham - 7-26-16 Metrowest Ballet Academy will be opening a new studio at Stonegate Industrial Park. Marlene Aron was the sole broker. A mid-September opening is planned. The Director, Gemma Williams is well known and respected in her field.

Framingham - 7-20-16 Representing the buyer, Assembleia de Deus Colheita, Inc., Marlene Aron has sold 101 & 115 Edgebrook Rd., a 6,500 s.f. Church and a 3 bedroom home for $1,150,000.

Ashland - 7-15-16

- 200 Butterfield Dr. Unit B will be the new location for US Real Foods, an importer of organic and Indian food products. Marlene represented the Lessor Silver Pearl Management and introduced the Lessee to the property.


FOR MORE TRANSACTIONS PLEASE VISIT OUR RECENT DEALS PAGE
FEATURED PROPERTIES:
FOR LEASE / SALE NEW LISTING !

TURNKEY BRICK MEDICAL/DENTAL 2,848 S.F. FREESTANDING BUILDING

LINCOLN ST. FRAMINGHAM ABUTTING METROWEST MEDICAL CENTER ! + FINISHED LOWER STORAGE & OFFICES AVAILABLE $10/S.F. +

NEW PRICE ! ~ $19/S.F + OR $569,900
CALL MARLENE ARON 508-740-0000

BOLTON
OFFICE / LIGHT MANUFACTURING SPACE

MODERN BUILDING WITH COMMON CONFERENCE, /TRAINING ROOM BREAKFAST/LUNCH CAFETARIA AND 6,000 S.F. CCGYM FOR TENANTS.

5,000-7,800-10,000-15,000-72,300 s.f. subdividable

STARTING $5.95/S.F.!

NEW LISTING ! FRAMINGHAM -10,000 S.F. INDUSTRIAL BUILDING FOR LEASE. ERIC BROSLER

NEW LISTING ! SHREWSBURY 15,000 S.F. LOT FOR LEASE WITH SMALL BUILDING! ASKING $2,000/M CALL OR EMAIL LAUDY SOIFER FOR DETAILS

FRAMINGHAM RT. 126 REDEVELOPMENT 27,000 S.F. BUILDING ON 33,000 S.F. CORNER LOT AT LIGHTED INTERSECTION. MIXED-USE POTENTIAL - 66 UNITS AND 8,000 S.F. RETAIL. CLOSED AND VACATED NURSING HOME. ASKING $1.95M

HOLLISTON - RT. 16 COMMERCIAL LAND 1.47 ACRES - PERFECT FOR DAYCARE, OFFICE OR RETAIL ASKING - $325,000

PRIME OPPORTUNITY !

NATICK RT. 135

FOR LEASE

NEW FACADE COMING SOON !

245 WEST CENTRAL STREET

AVAILABLE - 2,500 - 16,000 S.F.

RETAIL, MEDICAL, OFFICE RETAURANT OR SPORTS USES

EMAIL ERIC BROSLER

NEW LISTINGS

FRAMINGHAM - DEVELOPMENT PACKAGE - 2 FORMER BANKS & 1.04 ACRES - CALL MARLENE ARON 508-740-0000 FOR DETAILS

NATICK RT. 9 RETAIL - 800 S.F. + LOWERL LEVEL STORAGE. ASKING $2,000/M NNN

CONTACT MARLENE ARON FOR DETAILS

MARLBORO STRIP MALL FOR SALE - RT 20. ASKING $695,000

AVAILABLE NOW - RETAIL

FRAMINGHAM RT 9 - MODERN 3,240 S.F. RT. 9 END UNIT 255 WORCESTER RD. ASKING - $22/S.F. NNN

BANK BUILDINGS SALE / LEASE ASKING - $10,000/M NNN EACH. 1.04 ACRE PARKING LOT AVAILABLE

FRAMINGHAM RT 9 - MODERN 3,000 S.F. RT. 9 - 271 WORCESTER RD. JOIN SICHUAN GOURMET & FORMOSA MARKET. ASKING - $22/S.F. NNN

INDUSTRIAL CONDO
FOR SALE/ LEASE

ASKING $174,900

LAUDY SOIFER

ASHLAND NEW CONSTRUCTION INDUSTRIAL DRIVE-IN BAYS.

1,200 - 2,400 S.F. CALL LAUDY FOR DETAILS 508-370-0003 X 318